OOC: Hal-Con Heads-up
Charlie-mod here. Just a heads-up to any folks watching my blog who'll be attending Hal-Con this year, well so will I. Maybe we can meet up or something? I dunno.
Oh, and if any artists following this blog will be having a table at Hal-con, would any of you be interested in doing commissions? I usually ask at the con itself but hey, there's no reason I could give some of you an extra two week's notice and pay before the con, then pick it up, right? I promise it won't be all dumb mule or Harley Quinn this year. I totally don't promise that.
Just send an ask / fan mail to this or my mod blog if you'd like to discuss things like email addresses and such.
How would you recognize me at the con? Well just look for some whiteboy nerd schmuck in an ugly shirt walking around with this huge art satchel over his shoulder and generally being in everyone's way;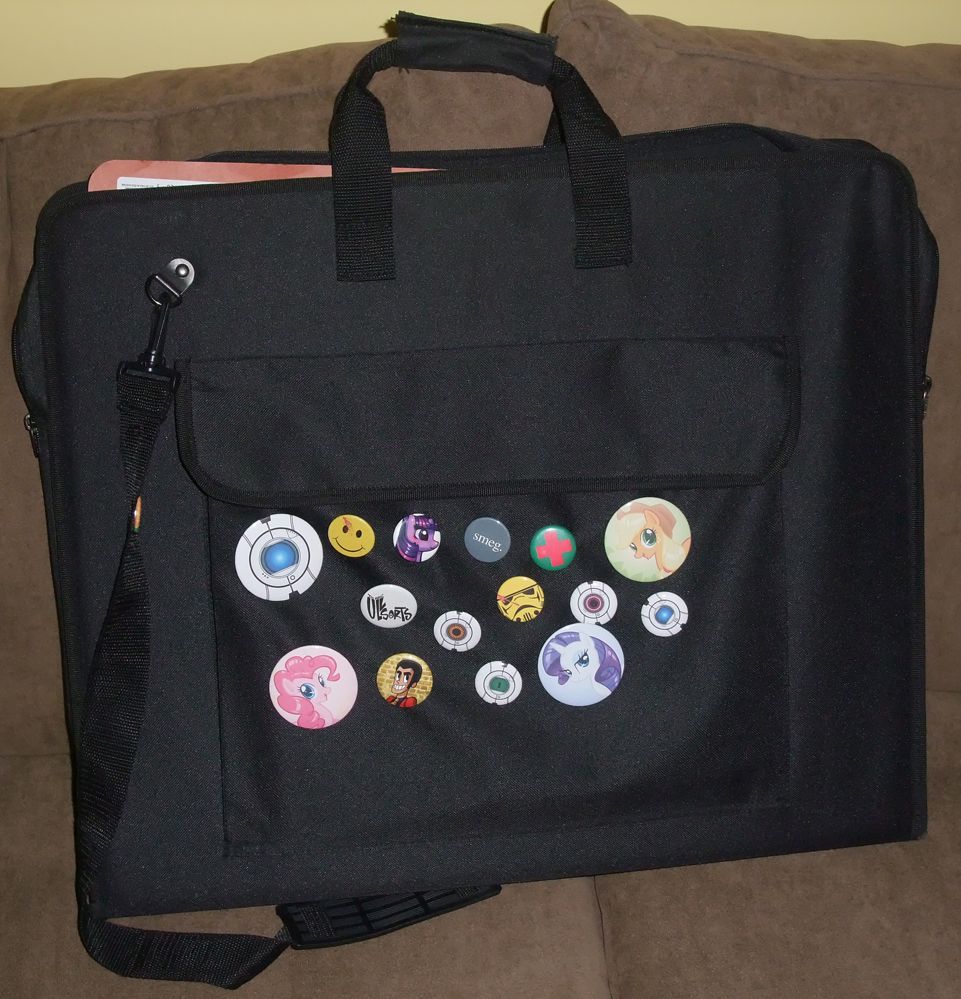 Note: Buttons may be different this year, but in general there will be a bunch of 'em, many of 'em pony-related because I'm a terrible person.